We use Technology to Understand and improve the everyday lives of people at risk for suicide
Our work focuses on learning about the everyday lives of people at risk for suicide and using that information to create brief, scaleable interventions that can improve the lives of people at risk for suicide.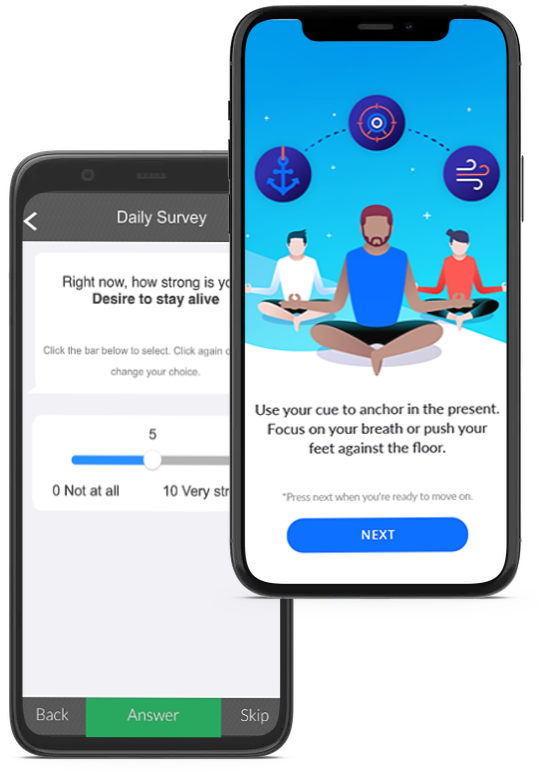 We're always looking to grow
Our team is small but growing! We're currently recruiting for volunteer research assistants for Fall 2020, graduate students for the upcoming 2020-2021 admissions cycle, and will be hiring for a new full-time position soon. 
Ecological Momentary Assessment
Ecological Momentary Assessment or EMA involves assessing constructs of interest as they occur, in real time using a smartphone app.
Wearables
We use wearable devices to collect objective ratings of movement, sleep, and distress as they actually occur.
Ecological momentary intervention
Ecological Momentary Intervention or EMI involves sending brief interventions or exercises to peoples' phones, which allows them to access therapeutic content right when they need it.
We have developed a number of tools designed to make the type of work we do more accessible.